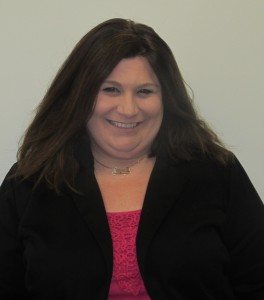 GLA Communications Appoints Account Director
Joyce Essig to manage client accounts and drive growth for the New Jersey agency
Millburn, NJ, July 21, 2015 – GLA Communications announces the appointment of Joyce Essig as its Account Director. Joyce joins from Crestron Electronics where she held the position of Public Relations Manager and was responsible for leading traditional and social media campaigns for the AV manufacturer. Joyce brings 10 years of public relations and social media experience to her new role at GLA Communications. She will be working with many of the world's most distinctive consumer electronics, lifestyle technology, and renewable energy brands, conducting day-to-day account management, client counsel, media relations, and event planning.
During her tenure in public relations, Joyce has worked closely with blue chip clients in consumer electronics clients, technology, consumer packaged goods, and lifestyle industries. She's demonstrated strength in developing media relationships, executing national events and leading award-winning campaigns, resulting in increased brand awareness and sales.
"Joyce will be a tremendous asset to GLA and our clients," said Pam Golden, GLA Communications President. "Her extensive experience in consumer electronics and technology is a great match for our client base, and I am confident that her contributions will expand the agency's capabilities."
The relationships Joyce has cultivated with the media has garnered placements in top media outlets, such as Forbes, The New York Times, The Wall Street Journal, USA Today, "The Today Show," "The Ellen DeGeneres Show," "Extra!," Mashable.com, Gizmodo.com, Better Homes & Gardens, Maxim, Popular Science, Wired, and Consumer Reports.
Contact:
Joyce Essig
GLA Communications
343 Millburn Avenue
Millburn, NJ 07041
PH: (973) 564-8591
Email: joyce@glapr.com